WYXR Dowd Awards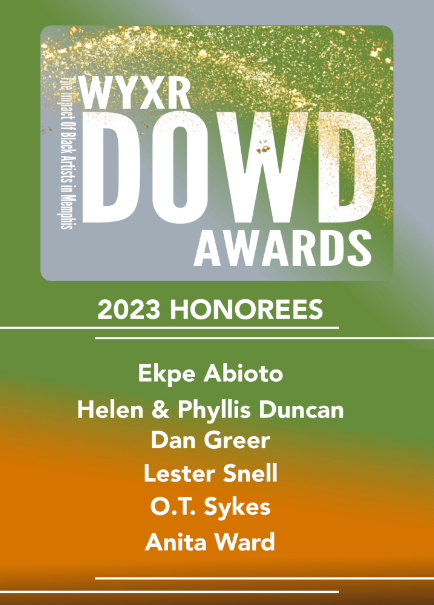 Annual Celebration of Black Musicians in Memphis
Each year, WYXR 91.7 FM presents the Dowd Awards, a ceremony celebrating the contributions of Black musicians who have defined Memphis' imprint on the world. Not only do we pay tribute to their studio accomplishments, but also their service to our community.
In our inaugural Dowd Awards in February 2023, we held a private reception at Church Health's Community Room in Crosstown Concourse. Our distinguished honorees spanned globally-renowned hit makers, under-recognized talents, backing vocalists, and long-standing producers.
Our 2023 Honorees: A Blend of Legacy and Service
In our first event, we celebrated Ekpe Abioto, Dr. O.T. Sykes, Lester Snell, Anita Ward, Dan Greer, along with sisters, Phyllis and Helen Duncan. These local Black artists exemplify a devotion to both popular music and service to the neighborhoods around them.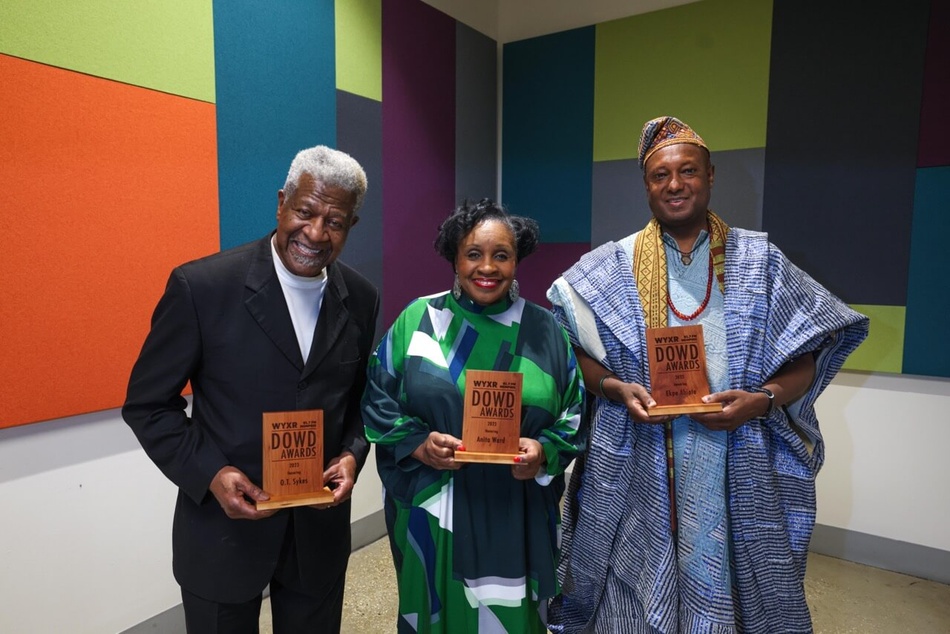 Our honorees' impactful work both on and off the stage helps shape the Memphis sound for new generations, honoring Memphis' rich musical heritage. From secret weapons of the music industry to influential names invoked backstage, our honorees are truly cherished.
Dowd Awards: A Legacy of Nathaniel Dowd Williams
The Dowd Awards are named after Nathaniel Dowd Williams, a trailblazing Black disk jockey, dedicated educator, and Memphis Music Hall of Fame member. Known as "Nat D", he not only played great music but inspired many Memphians through his unwavering commitment to education.
A Glimpse of Our Inaugural Honorees
We celebrated Anita Ward, the disco queen and educator whose 1979 hit "Ring My Bell" achieved international fame. Dan Greer, the songwriter and signmaker whose compositions made it to recordings by Memphis soul luminaries and national acts alike.
Dr. O.T. Sykes, affectionately known as "The Singing Dentist," celebrated for his soulful music and over 50 years of dental practice. Lester Snell, the quiet giant of Memphis soul music and an understated and ubiquitous arranger, producer, and conductor.
The Duncan Sisters, who were top-tier backing vocalists and a pillar of support for upcoming artists. Finally, Ekpe Abioto, a griot and musician, also led a West African ceremonial ritual during the evening in tribute to the Black Memphian musicians.
Looking Forward: Dowd Awards 2023 and Beyond
The Dowd Awards will continue to honor those who have enriched Memphis music scene. Stay tuned for more on the next Dowd Awards ceremony. Together, let's celebrate our musical heritage and keep Memphis' vibrant music culture alive!