WYXR's Stereo Sessions
Presented by MEMPHO
Season 2 of WYXR 91.7 FM's "WYXR Stereo Sessions presented by MEMPHO" has wrapped up, but we're far from done! These monthly gatherings, where we explore Memphis's hidden musical treasures through hi-fi album listening parties, have been a smash hit. We've dived into those underground classics that have quietly grown a cult following, spanning genres like garage rock, psychedelic rock, hip-hop, sweet soul, and funk.
Join us at the Memphis Listening Lab, where you can relax and immerse yourself in full albums played on an incredible sound system. Along with the tunes, you'll hear interviews with the artists who created the music and those inspired by it.
And here's something to look forward to: Our stereo sessions will be back in 2024! We've got even more exciting explorations planned, so stay tuned for more musical discoveries.
P.S. Want to catch up on what you've missed? Scroll to the bottom of the page to find links to past talks, so you can watch and listen at your leisure. Join the groove!
Interested in supporting this unique musical journey in 2024? Reach out to us at sponsorships@wyxr.org for sponsorship opportunities.
Past Sessions
Bettye Crutcher – "Long As You Love Me (I'll Be Alright)"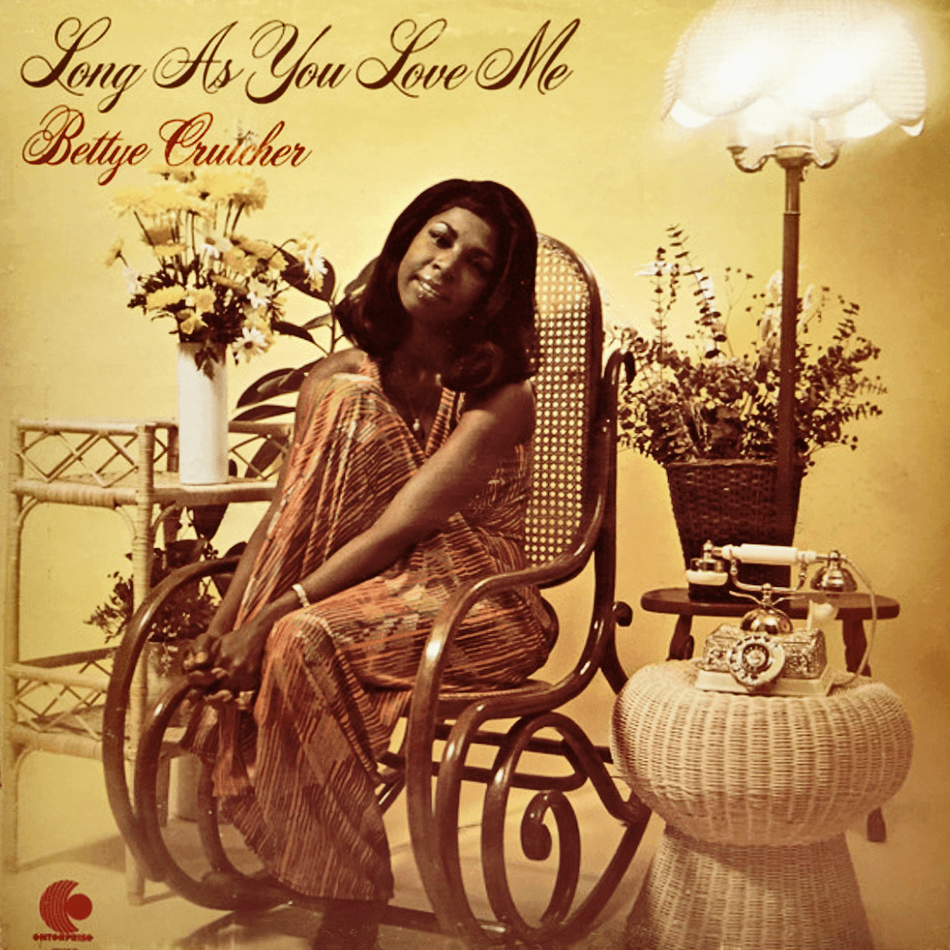 Stax's Enterprise Records subsidiary concerned itself with expanding the perception of the Memphis sound. As it had before with albums from Isaac Hayes and David Porter, the label made way for another hit-making songwriter to turn the soul genre on its head, this time with Bettye Crutcher. Responsible, in part, for penning the record-breaking "Who's Making Love" by Johnnie Taylor years earlier, Crutcher stood on her own to employ a healthy dose of breezy, gentle folk-inspired decadence into her only full-length release.
Sponsored by: MEMPHO, Crosstown Brewing Company, VIA Productions, Stax Museum and Memphis Listening Lab.
Zuider Zee – "Zuider Zee"
Wednesday, July 19th 6-8pm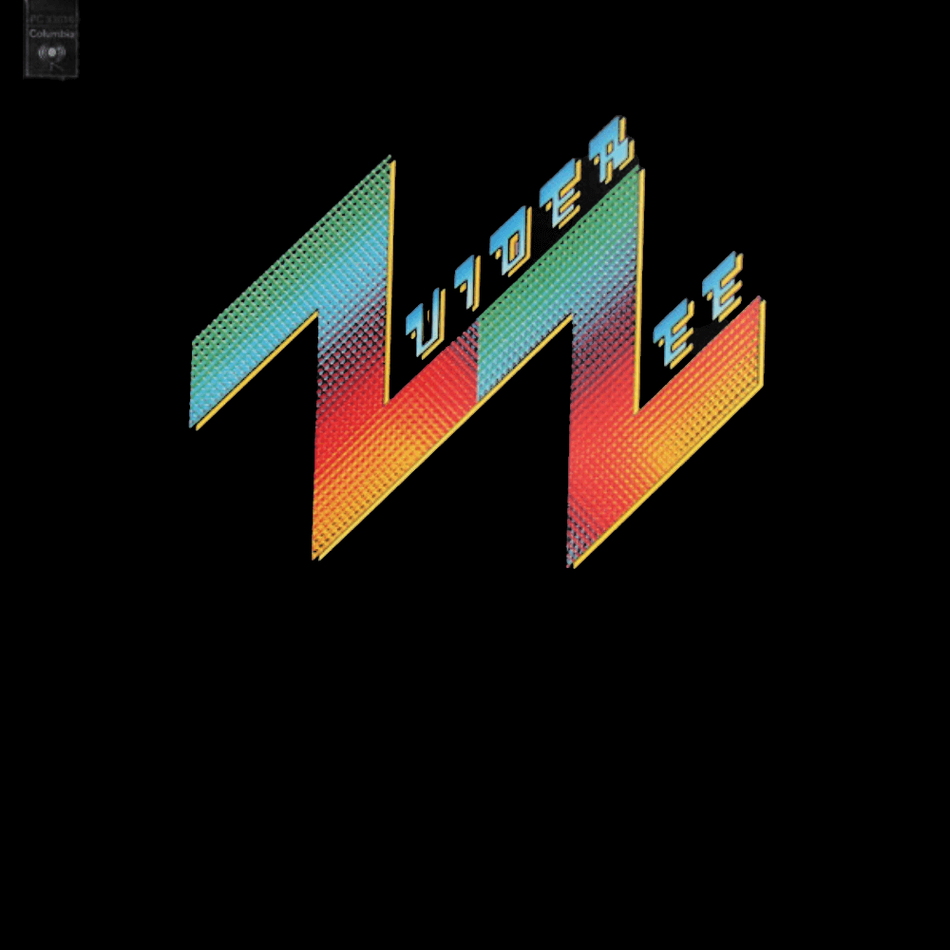 A companion piece of sorts to the kind of pop rock that Big Star would have a delayed hand in shaping across generations, Zuider Zee's self-titled Columbia Records album helps to paint a picture of the state of 1970s Bluff City rock. Diverging from a decade of pioneering innovation, the band finds itself in a grand affair that is sometimes funky and full of synth and, at other times, soft and sincere.
Sponsored by: MEMPHO Presents, Crosstown Brewing Company, VIA Productions, Memphis Listening Lab and End of All Music.
Young Men From Memphis – "Down Home Reunion"
Wednesday, June 14th 6:30-8:30pm
One of the great tragedies of Memphis' large impact on popular music, through rock and soul, is that the boom in local studios rushing to send the sound of the Bluff City across the world overshadowed a generation of local musicians who impacted the world of jazz in the years directly prior. Almost all of them were forced to leave The South to make a living. And almost all of them appear here on their respective instruments, in their respective primes, on a session that showcases their shared ability to gel together in a hometown kind of way.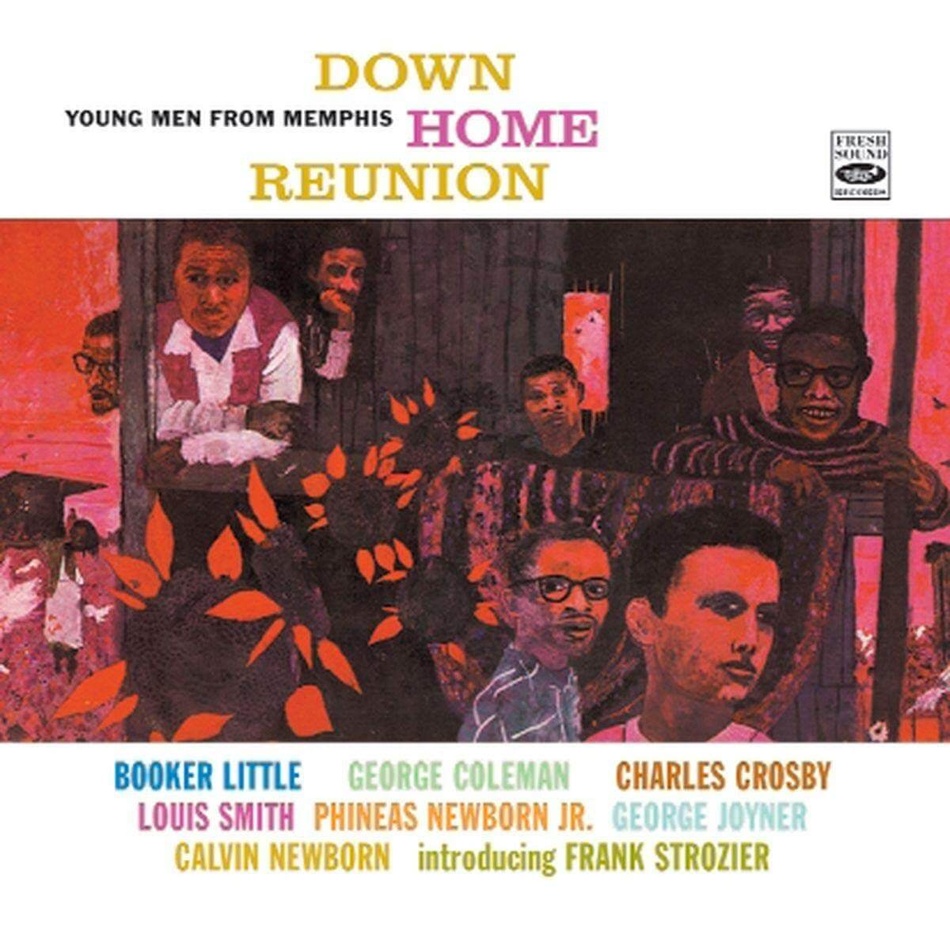 Sponsored by:
MEMPHO, Duncan Williams, Dillard Door, Crosstown Brewing Company, VIA Productions, and Memphis Listening Lab.
The Clears – "The Clears"
Wednesday, May 10th 6-8pm
Watch:
Herky, jerky, and certainly quirky, the synth pop of The Clears stands as a forebear to a village of musicians which intersect post-punk, garage, and indie influences. Deliberately delightful, the late '90s kitsch of group's self-titled debut has kept well while on ice long enough that modern rock has made its way back to sounding pretty darn close. Still sounding as fresh as it did the day it fell on its first ears, the select cuts from the album would easily pass for a brand new indie darling in 2023. Watch band member Alicja Trout, music jouralist Andria Lisle and Sonic Youth drummer and Steve Shelley discuss the record at the Memphis Listening Lab.
WYXR's Stereo Sessions presented by MEMPHO featuring The Clears is sponsored by Farm Burger, Shangri-La, VIA Productions and Crosstown Brewing Co.
The Legend Lady J – "Glock N' My Hand"
Wednesday, April 12th 6-8pm
VIDEO:
AUDIO only:
The Legend Lady J's "Glock N' My Hand"  isn't emblematic of what was to come from Memphis rappers of its era. Instead, the cassette is a singular exercise in lo-fi instincts. Fans of an introspective rhyme clinic or slick, hard-hitting beats need not apply to this hip-hop affair. Instead, prepare yourself for something akin to the rap stylings of Tommy Wright III and DJ Spanish Fly meeting the ingenuity and do-it-yourself inclinations of Ata Kak and William Onyeabor.
Sponsored by: MEMPHO, Crosstown Brewing Company, VIA Productions, Memphis Listening Lab and Goner Records.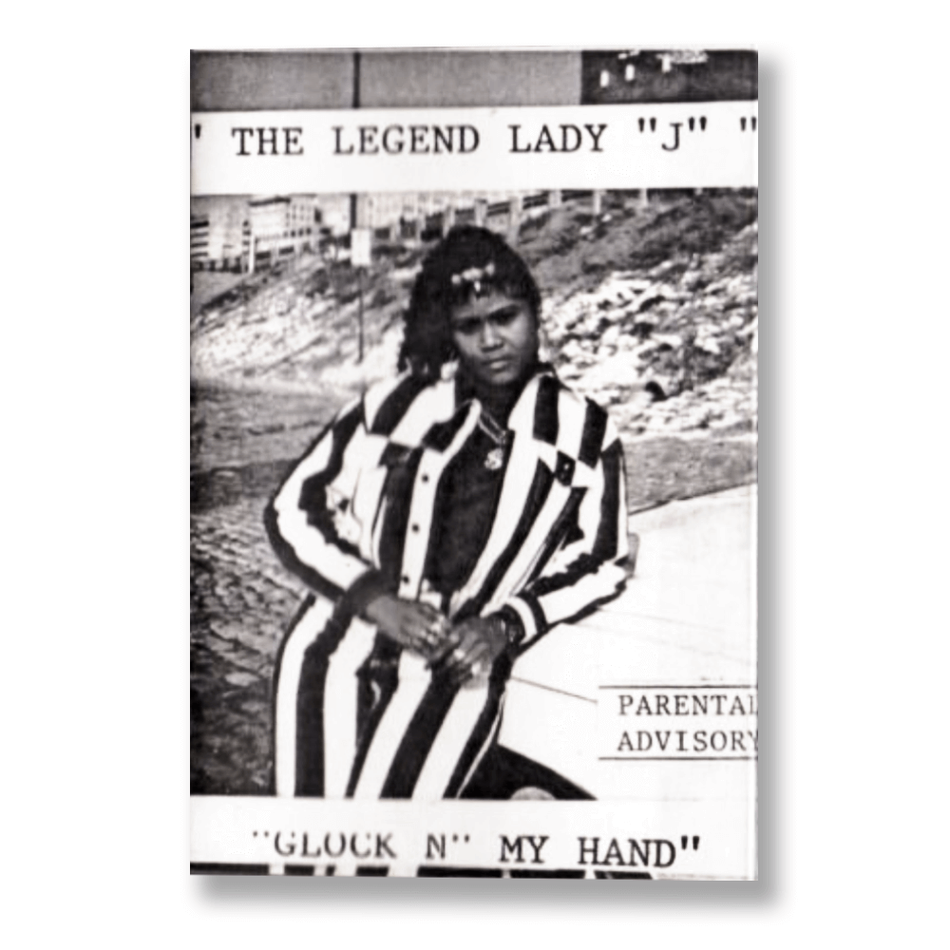 New Zealand Trading Company – "New Zealand Trading Company"
March 8, 2023
While this band's name and their self-titled album might sound like one of those mad lib word jumbles, it isn't. Though they genuinely hailed from the far-away land of New Zealand, this unlikely group of musicians landed in Memphis on a whim with the hopes of recording an album. In the very capable hands of producer Natalie Rosenberg, the band, best known for working in Playboy clubs around the country, expanded their repertoire to deliver a dizzying kaleidoscope of sounds, including psychedelic rock, swing, fusion, and more.
John Gary Williams – "John Gary Williams"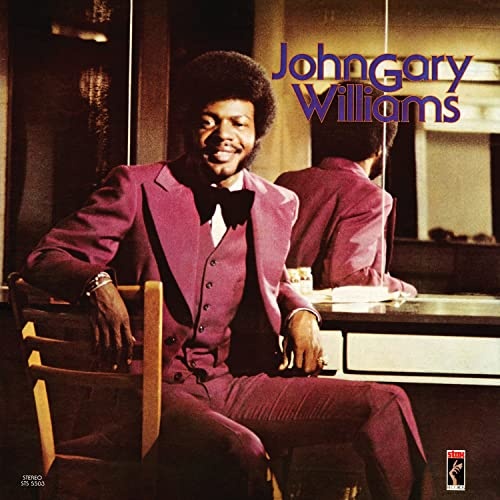 Set against the backdrop of the 1970s Black Liberation movement, John Gary Williams' story is representative of more than soul music, it is an expression of activism through entertainment. Williams began his singing career as a member of Stax's male vocal group The Mad-Lads, one of a handful of local groups devised to prove the Memphis company's ability to produce a sweet sound of soul akin to those found in Detroit, Philadelphia, and Chicago. However, his self-titled solo LP fell short of its commercial promise, mired by Williams' implication in a criminal act and the looming demise of The Stax Company. The album's producer and The Bar-Kays drummer Willie Hall guides a listening audience through the album's intricacies.
Indo G & Lil' Blunt – "The Antidote"
The AntidoteReleased on Luke Records, the label home to infamous rap group 2 Live Crew, Lil' Blunt & Indo G's 1994 LP "The Antidote" is a de facto answer to the G-Funk of Dr. Dre's seminal album, "The Chronic." Produced in its entirety by pioneering Bluff City DJ and beatmaker S.M.K., the album, led by the slow-simmering street single "Blame It On The Funk," melds the sweltering soul of the 1970s with hardcore hip-hop content. Blunt and Indo carried each track with the thesis statement that Memphis artists, still yet to break into the rap mainstream, were more than the backwoods tropes that cast an overbearing shadow over early innovators of the entire Southern rap genre.
Hi-Rhythm "On the Loose"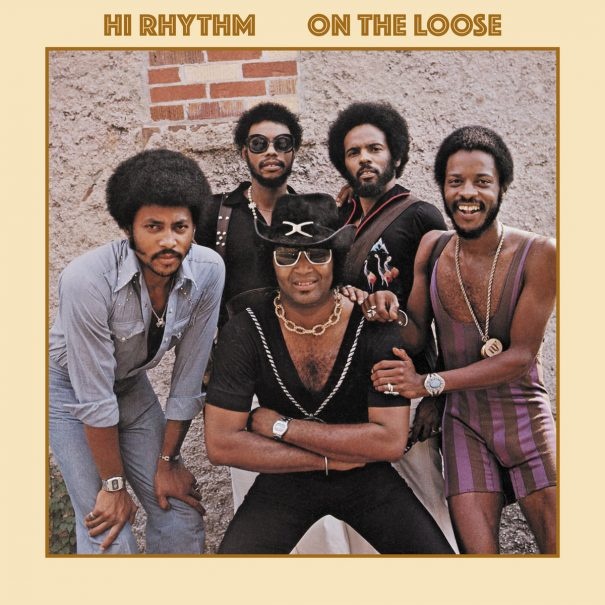 Hi RhythymAs the backing band behind the hits of Al Green, Ann Peebles, Syl Johnson, and more, Hi Rhythm Section moved into the forefront, with a funky full-length LP that was released in 1976. Boo Mitchell and members of the band come along to commemorate the album's influential qualities.
Grifters' "Crappin' You Negative"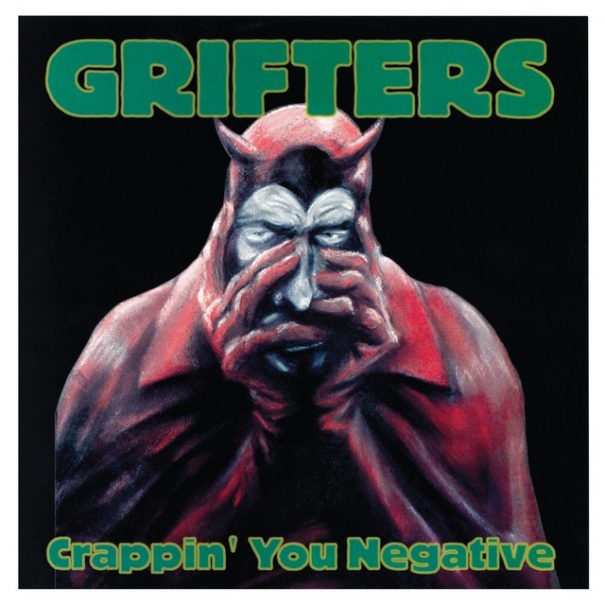 Grifters may not be a household name to all Memphis music fans, but the band occupies a unique and influential place in the continuum of sounds to emerge from the city, with a large and fiercely loyal audience in both local and international markets that remain a full thirty years after they first burst upon the scene.
GriftersAt the peak of their activity in the early-to-mid-'90s, they toured tirelessly, crossing paths with artists such as Jeff Buckley, Pavement, and The Flaming Lips.
Touting an audacious sound that incorporates the Delta Blues, Zeppelin-inspired grooves, delicate ambient textures, and outright noise, the band's songs tend to disregard conventional notions of structure and harmony, often with dramatic shifts in dynamics and tempo.
Their third full-length release, "Crappin' You Negative," released on Shangri-La Records in 1994, finds Grifters straddling the lo-fi sound of their earlier recorded work (much of which was committed to four-track cassette in the storeroom of an East Memphis flower shop) and the rich, full sonic possibilities afforded by Memphis' Easley-McCain Studios. The LP's startling opener number, "Rats," sets the tone for a kaleidoscopic and disorientating journey.
Hosts Jimi Enck and Andria Lisle hosted a discussion and play through of the seminal record.
Sam Samudio's "Hard and Heavy"
Rock and roll star Domingo "Sam The Sham" Samudio may seem like an unlikely candidate for a series highlighting rare and unheard material. After all, he had a pretty stellar hit with his signature song "Wooly Bully," accompanied by his band The Pharaohs.
However, there's another side to Sham, one with a hard edge that you can only truly hear via his solo effort, where he's billed simply as "Sam."
The 1971 LP, titled "Hard and Heavy," was released on Atlantic Records and produced by Tom Dowd.
Although Samudio recorded the album in Miami, you'll hear him backed by an all-star group of players filled with Memphis musicians. The group includes Jim Dickinson on piano, Andrew Love on tenor sax, Wayne Jackson on trumpet, Jack Hale on trombone, James Mitchell on baritone sax, Charlie Freeman on guitar, and Tommy McClure on bass. Additionally, Memphis-connected soul group The Sweet Inspirations lend their talents on backing vocals, and Southern rock legend Duane Allman joins on guitar, as well.
We gathered in March 2022 to hear exclusive new interviews from Sam along with in-person commentary from his longtime collaborator Mark Newman and hosts Jared "Jay B." Boyd and author Robert Gordon
Companion "Reap the Lost Dreamers"
Of the sounds commonly associated with Memphis rock, the wide breadth of styles mastered over the decades include everything from rockabilly to garage and punk. But Companion, a group born from the ashes of defunct early-1970s band Leviathan, sought to complete a testament piece of progressive rock psychedelia with the mid-1970s release "Reap The Lost Dreamers." Though it was as vocally melodic as the syrupy soul of Stax's greatest crooners, the album's biggest draw is its long, languid compositions, which play like a kaleidoscope of colorful premonitions. WYXR and band members Mike Russell and Andy Tate at the Memphis Listening Lab sat with an audience to take in the album, which continues a legacy as a cult favorite among international music collectors, and remains a hidden and enchanting gem in the realm of Mid-South music.